KHL-500SS304 Organic Fertilizer Granulator Machine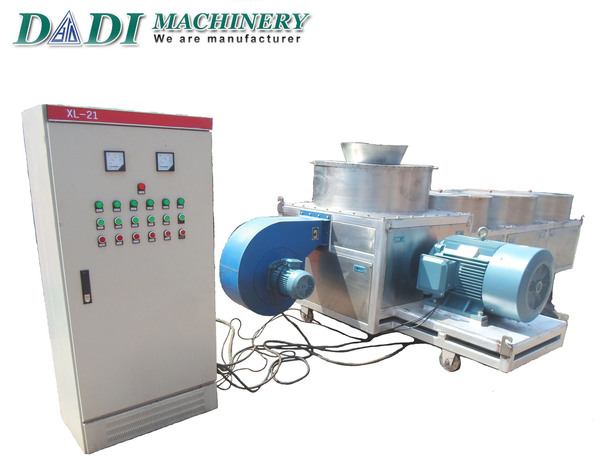 | | |
| --- | --- |
| Model : | KHL-500 |
| Capacity: T/h | 2-2.5 |
| Input moisture content required: % | 30-35 |
| Moisture reduce after granulation : % | 3 |
| Input material particle size required : mm | 0.3-0.5 |
| Rate of finished products:% | >90 |
| Voltage : V | 380 (optional) |
| Granules size: mm | 3.5-5.5 |
| Power: KW | 56.5 |
| Total weight:Kg | 3000 |
| Size: m | 4.5-1.6-1.4 |
The series of organic fertilizer granulator can make the following raw materials into granules :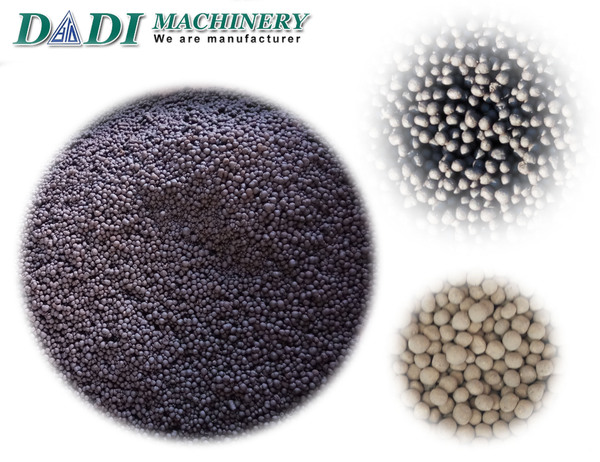 1.Agricultural waste: straw, dregs of beans, cotton dregs, rice bran,etc.
2.Animal manure: mixture of poultry litter (PL) and animal waste(AW),such as,Slaughterhouse waste,Fish market,Urine and dung of cow,Pigs,Sheep,Deer,Chicken, Ducks, Geese,Goat,earthworm cast etc.
3.Industrial waste: wine lees, vinegar residue, manioc waste, sugar scum, furfural residue,Bean cakes, Vinasse slag, Biogas residue, Fruit residue, palm oil residue etc.
4.Residues of urban rubbish or sewage treatment plants.
5.Home scrap: food waste, bones, the roots and leaves of vegetables, etc.
6.Turfs, lignite, sludge, pond sludge,Sucrose slag,starch pulp , Bentonite clay , Diatomite .
7.Organic materials mix with mineral materials.
KHL-500SS304 Organic Fertilizer Granulator Machine
Working Principle
The Ring Die Granulator(organic fertilizer granulator) has two parts :
1, Pelletizer part
2, Polisher (Balling) part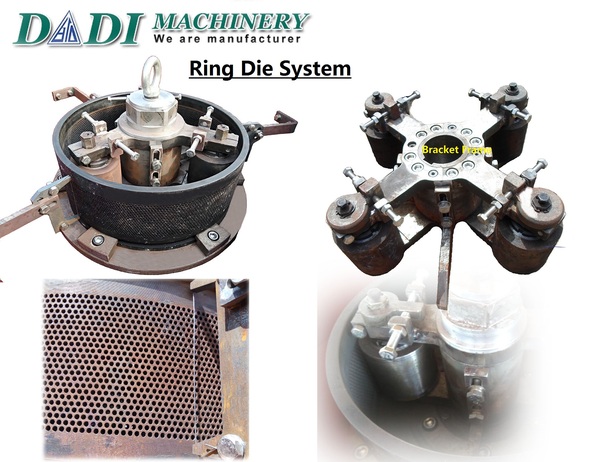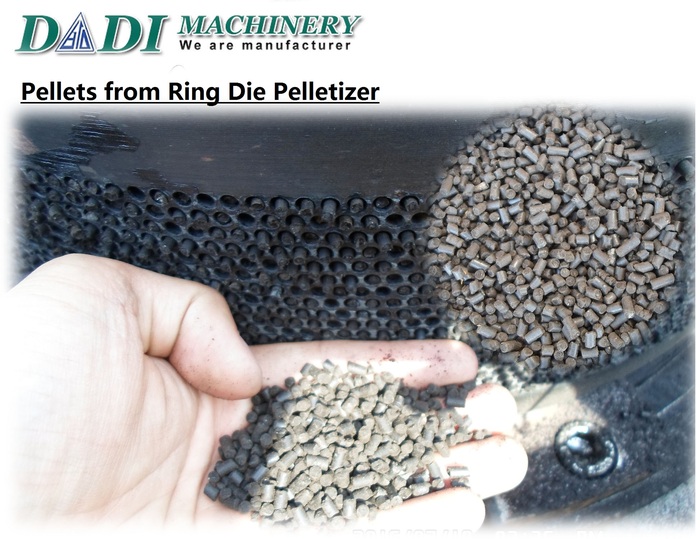 The Pelletizer part with Ring die and rollers system :
The raw material goes into working chamber and fall on the 'dump tray', the raw materials throw into the ring die by centrifugal effect ; The ring die and rollers system turning drive by reduction gears & transmission which energy from motor . The pressure come from ring die and rollers system running ,cylinder form are forced extrusion from ring die hole ,which cutting into small pellets as required by cutting line .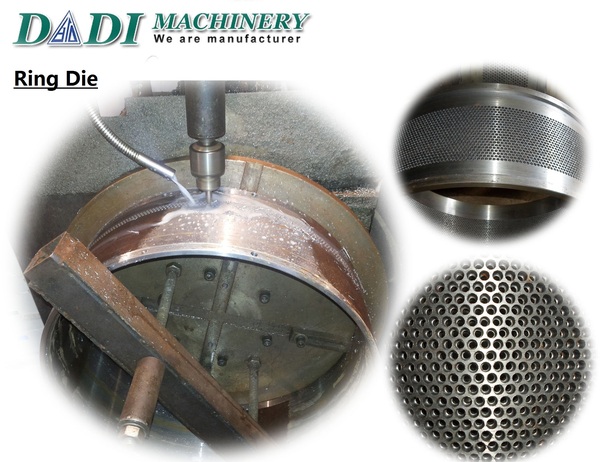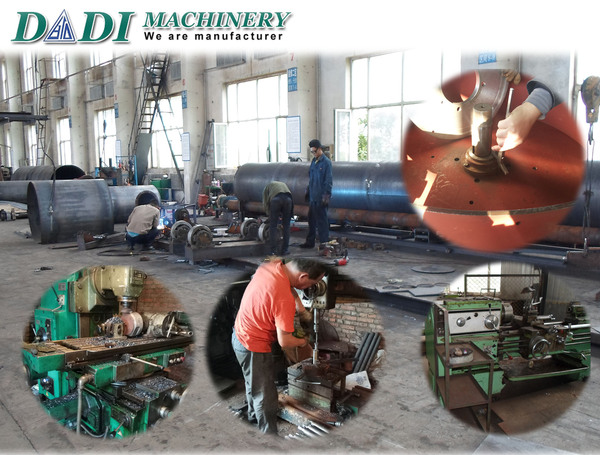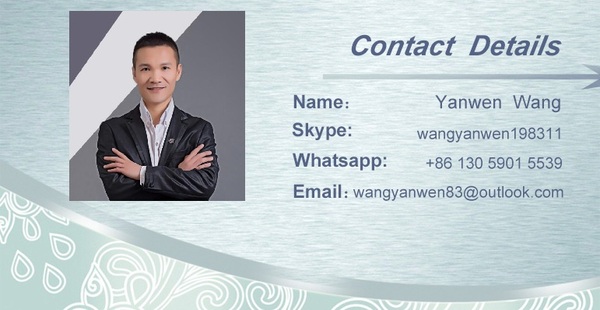 Organic fertilizer granulator from Harbin Dadi Machinery